Who We Are
---
Through River & Rock Adventure, you will find a team of dedicated professionals, each contributing their optimum expertise to deliver and ensure complete satisfaction of our clients. Our young team of tour planners and designers, expert tour organizers and professional tour guides together with our friendly staff members, strive to give the guests an authentic and rich holiday experience. We believe that when you are discovering a foreign land, what you need is one who understands your requirements; a specialist who knows the destination, whose care and concern you can depend on - indeed a person with whom you can share your travel experience.
This dedicated consultant listens to you carefully, analyses your needs and offers the complete solution. We offer a complete travel management, in other words everything from planning to execution of tours. Whether you are a large corporate client demanding custom travel services or an individual traveler looking for a weekend getaway, you will always receive our professional and personal attention. We ensure your tour needs to be taken care with immense concerns. We also take care about the flexibility of your tour program.
River & Rock Adventure is a gateway of information and services for travelers in general and specifically for those who want to get to know India a little bit closer. As some say, travel in India (or anywhere else for that matter) is indescribable. Reading, or seeing is not good enough to make a strong believer. Experience is. You have to experience in order to know what travel really feels like.
To make such experience easier to achieve, our focus has been how to help people travel better especially in India. For this reason, we have showcased a long list of tour packages to choose from. If you are into adventure, we probably have one for you. If you are into culture, then you have come to the right place. Our staffs are routine travelers with proven track records. Should you require assistance on travel itineraries, booking, or travel advice in specific countries, please contact us and we'll be more than happy to help you out.
We would like to thank those who have been very resourceful to the site including our genius our visitors. At Compare Travel, we are looking forward to providing more value-added services to travelers around the world. We hope you enjoy surfing as much as we do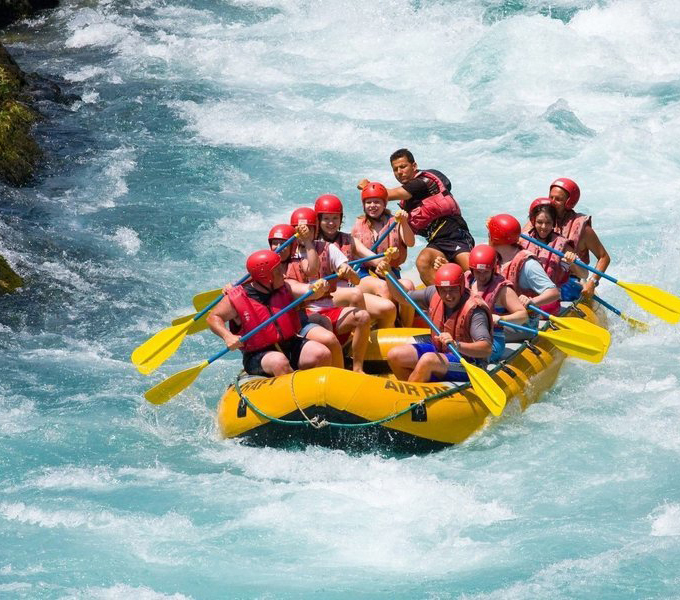 Why Us
---
Hello and thank you for visiting our site. Your interest in our organization is very important to us, as we know by heart that it's because of you, we are in business and we sincerely want you to visit us regularly or whenever you are looking for a reliable partner who can guide you to plan your trips to Indian Subcontinent. We are a close-knit team of Tourism Professionals drawn from complementary yet diverse fields of specialization. At River Rock Adventure we are committed to provide all our customers a unique and lifetime experience of India. Our ability to deliver innovative and customised products to customers, both in India and overseas, gives us our cutting-edge competitive advantage.
What makes us worthy of your trust?
India is a vast country with diverse cultures, religions, languages and terrain. There are 16 official languages and more than 1500 dialects, every region has different culture and rituals, the way of life is different, they even look different. A north Indian is as alien as you are in South India or vice a versa. Then there is great diversity in geographical richness. India has great mountains, beaches, forests, deserts and all that one can imagine.
This complexity and diversity at times confuses not only the first time traveler but even the seasoned traveler, as to from where one should start, where one should go for the first time, and for how many days? We know it is not easy to find answers to such questions, that that is where we come in.....Complete understanding of the product, long experience and knowledge bank, comes handy while we plan the trip for you. Every member of the Team Planet has a minimum of about 15 years of experience in their respective fields of specialization. Over the years, our existence in this industry has equipped us better to handle complete travel and destination management for any kind of travel in this sub continent. You can rely on River Rock Adventure – any time!
Why River Rocks Adventure?
We know every part of India by heart, Inch by Inch.
We have excellent alliances with hospitality, aviation and tourism industry in India.
We have our offices and associates in almost all cities in India.
We are equipped to entertain your last minute request or change in the programme.
We believe in Innovation and Creativity.
We plan your programme keeping in mind the Safety, affordability and your comfort.
We are reliable and have more than 50,000 satisfied customers across the globe.
We believe in Conservation and environment.
We are at your service and assistance 24 x 7.
Our Vision
To be one of the most reliable, innovative, nature friendly tour operator of Asia who provides Value for Money tours with customization.
Our Mission
To provide a complete Holiday experience to our valued clients by rendering the best quality services, so that they go back as Ambassadors of India.
Our Core Values
Honesty, Reliability, Quality, Flexibility, Approachability, Extremely Focused on Clients needs and comforts.