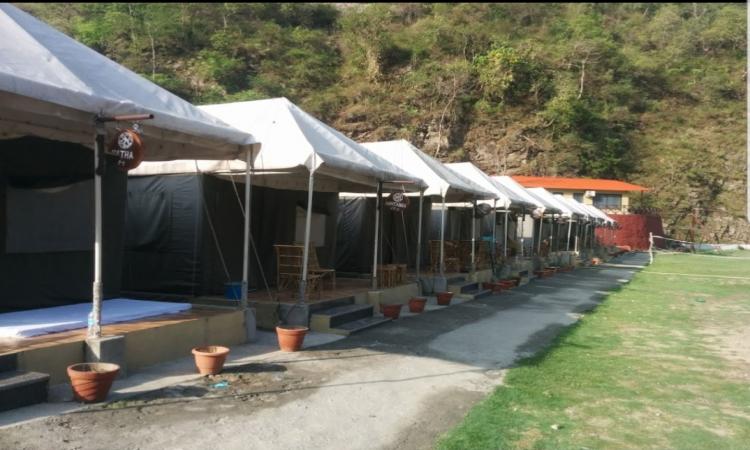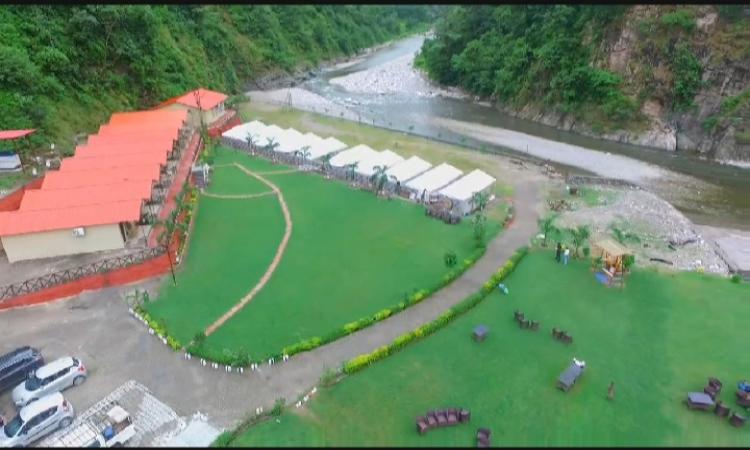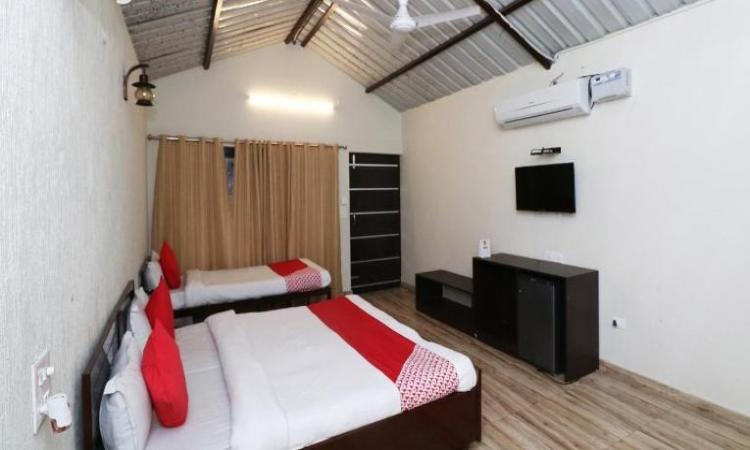 Meals
All meals on buffet basis
Welcome Drink
Morning Breakfast
Dinner (veg + non veg)
Veg Lunch
Evening snacks with Bonfire
Activity
Hiking & Trekking
Evening Bonfire
Nature Walk
Badminton
Volley Ball
Light Music
Bonfire
Cricket
Group Sports Activities
Football
Carrom
Chess
Ludo
Forest Trekking
Camp Facilities
Hot Water
Power Backup
Free Parking
Charging Points
House Keeping
Towel and Body Shop
Riverside Camp
Yoga
Couples Are Most Welcome
CCTV For Security
Attached Washroom
Balcony
Air condition
Cancellation Policy
No refund in case of any natural calamities.
Any cancellation between 15 - 7 days before Check-In: 30% Refund of total Paid amount
Cancellation between 20 - 15 days before Check-In: 50% Refund of total Paid amount.
Cancellation 20 days before Check-In: 100% Refund of total Paid amount.
Refund Policy
The applicable refund amount will be processed within 20 business days
Confirmation Policy
Step 1: To make the Booking, Deposit Minimum 30% per person as an advance, rest need to be paid in Cash, Paytm or online payment only while check-in/at the Camp.
Step 2: Booking can be Made online NEFT/PAYUMONEY
Step 3: Once the payment is done, we will mail you all the details (Address, Contact Person, Final Payment, Location)
Child Policy
Children between 6 to 11 years are allowed to accommodate with the parent at 50% of applicable charges for the adults
Children below 5 years are allowed to accommodate with parent without any additional charges
Important
Guests are requested to settle their bills directly while checking in time. We are not in a position to accept payment while checkout time.
The package does not include any kind of Transport
1. Seats are subject to availability if the booking is not done.
2. Price is subject to the terms and conditions of the selected activity.
3. Any change in the booking will involve the terms and conditions of the selected activity.
4. River Rocks Adventure reserves the right without prior notice to add, alter, modify, all or any of these terms and conditions.
5. Any disputes arising out of this Offer shall be subject to the exclusive jurisdiction of competent courts in Delhi.
6. The resort does not serve alcohol. Guests carrying their own alcohol may consume it within the defined cottage patio area only. Guests should carry valid liquor permits.
7. Smoking is permitted only in designated areas in the resort.
8. Use or consumption of narcotics, psychotropic drugs or any other banned substances is strictly not permitted in the resort.
9. Carrying of arms/ammunition in the resort is not allowed. Guests carrying any licensed arms/ammunition must declare and deposit the same at the local police station.
10. We do not offer any in-room service. Similarly, serving/consumption of food/ beverages/smoking inside cottages is not permitted.
11. We have made significant investments in making a high-quality luxury resort to provide maximum comfort and leisure to all our discerning guests. We expect similar reciprocation by guests while handling/using our resort facilities. In case of any unfortunate damages caused to any of our infrastructure, utilities & material by guests, the damages will have to be settled on the spot by the respective guests/group. A list of charges will be shared on-demand or check-in. The damage charges and settlement policies are non-negotiable. Min damage charge will be INR 10,000/-
12. Bull adventure Management reserves the right to accept or decline any bookings or reservations, admit, disallow or evict any guest or group at any time, without any obligations.
13.There are network connectivity issues in the mountains and interior regions of Uttarakhand. All guests are requested to note this. Only the networks of Vodafone and BSNL work decently at our Resorts All our outdoor / adventure activities are planned well in advance by us, keeping in mind the local climate, festivals, peak season contingencies, etc, and it continues to be our effort to deliver 100% of our commitments. The Bull adventure Management or Team will not be held responsible for events like a change in weather, or any other unforeseen local events, which are beyond the control of the organizing team. Since the activities are customized and exclusive to the group, there will be no refund in case of any of the above issues The Bull adventure Management reserves the right to accept or decline your bookings or modify the scheduled program at any point of time, prior to or during your trip, without assigning any reasons thereof
Connectivity
Laxman Jhula To 21 KM
Haridwari To 55 KM
Need Help
+91-9760931307, +91-9760246039, +91-9456177183